Product Description
12000mAh External Battery Power Bank Portable Charger With Flashlight
Upgraded high capacity power bank comes with a 1-meter-long lightning cable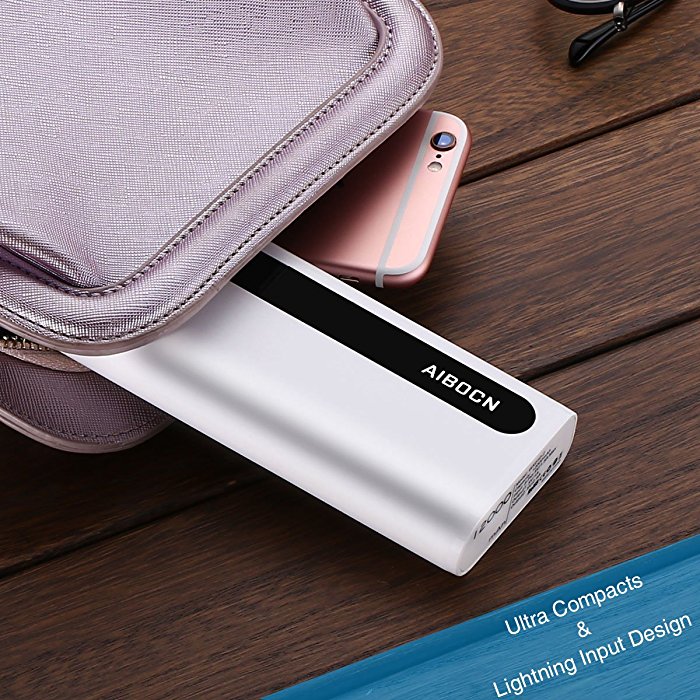 12000mAh External Battery Power Bank:
This portable power bank is designed with 12000mAh high capacity built-in battery.
This power bank has dual USB output ports, with maximum 2.4 amps' output current for charging.
It has a 8-pin lightning USB port and comes with an MFI certified lightning cable for easy charging.
The power bank can work as a bright flashlight in the dark.
It's widely compatible with most smartphones, tablets and ohter USB devices on the market.
It has multiple protection system for safety.
Safe Charger:
Based on Aibocn's advanced technologies, this 12000mAh portable charger has perfect protection to prevent overload, over current and voltage for safe charging.
It's able to automatically turn itself off for protection when a certain problem occurs.
This Aibocn compact power bank can charge your USB devices very fast due to 2.4 amps' maximum output current.
When the power bank is fully precharged, it can give an iPhone 6s over four solid charges.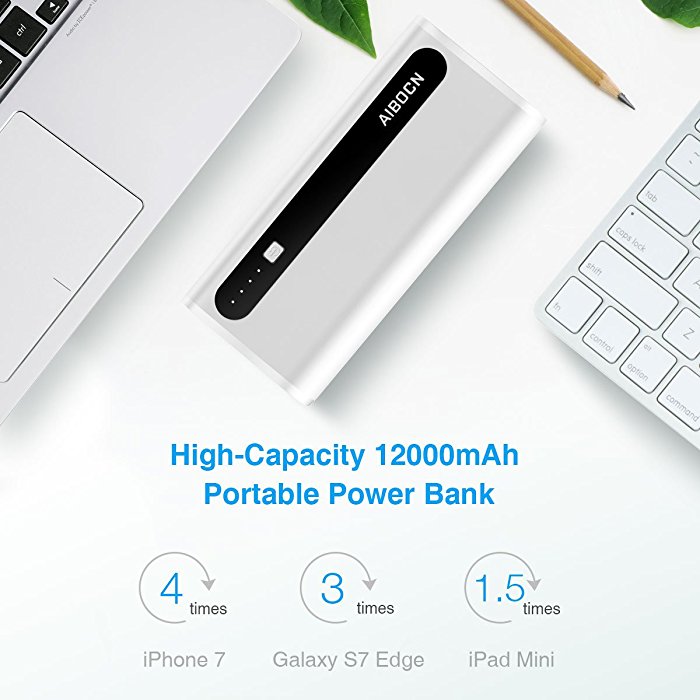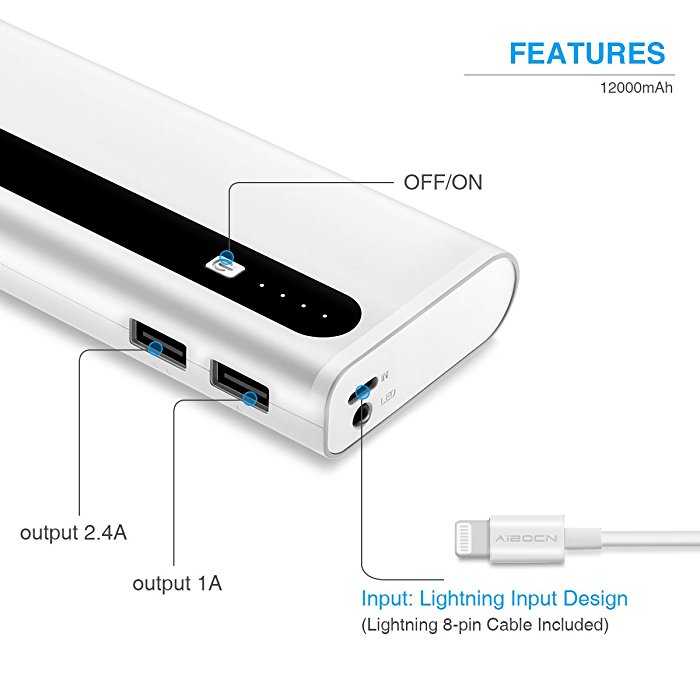 Multifunctional Portable Charger
This power bank is designed to be very compact for easy holding in hand and carrying around effortlessly. It's very useful on the move, especially when you take it for outdoor activities, you can charge your smartphone conveniently anytime you like. And it works as a great flashlight in the dark.
Compatibility:
It works greatly with most popular smart phones, e.g. smart phones from Apple, Samsung, Google, HTC, Nokia, LG etc. and most popular tablet, e.g. iPad, Kindle, Samsung Galaxy, Google Nexus 7 etc.
Package:
1 * Aibocn 12000mAh External Battery Power Bank
1 * Lightning Cable(MFi certified)
1 * User Manual