Product Description
4-Count 10440 Rechargeable Cell with Charger , Rechargeable Battery Kit
Comes with 4-count 3.7V Li-ion 10440 rechargeable batteries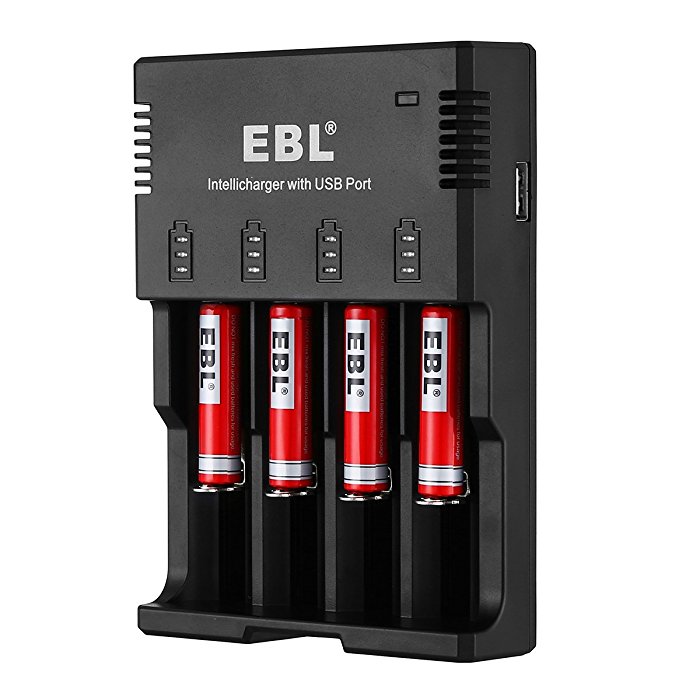 Efficient EBL Intelli-Charger:
EBL 996 intelli-charger uses advanced iQuick Technology to deliver up to 500mA output current for your Li-ion Ni-MH Ni-CD Rechargeable Batteries. The charger is designed with 4 charging slots which allow you to charge 1 to 4 batteries of different type simultaneously. The battery charger is highly efficient in recharging batteries. Each slot has an LED indicator to show how the battery is being charged. The charger is compact and portable. It can be connected to DC outlet for conveniences for using it at home, office or even in cars.
4-Count 10440 Rechargeable Batteries:
EBL rechargeable 10440 batteries have long battery service life, up to 1200 times' recharge cycles. They can be recharged repeatedly when they are completely or partly drained without loss of capacity. These 10440 rechargeable batteries are rated 3.7V, 350mAh capacity. Thanks to EBL's upgraded Low Self Discharge Technology, these batteries can keep approximately up to 75% capacity when you don't use them for over 3 years.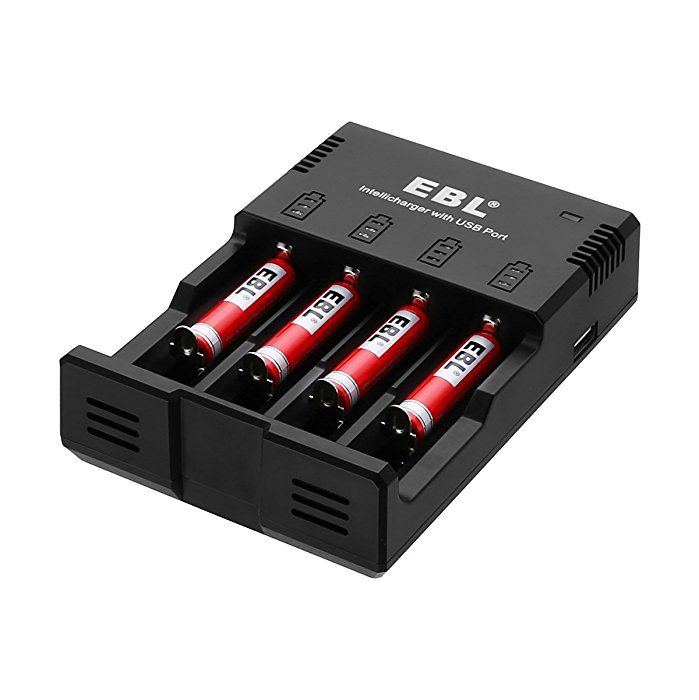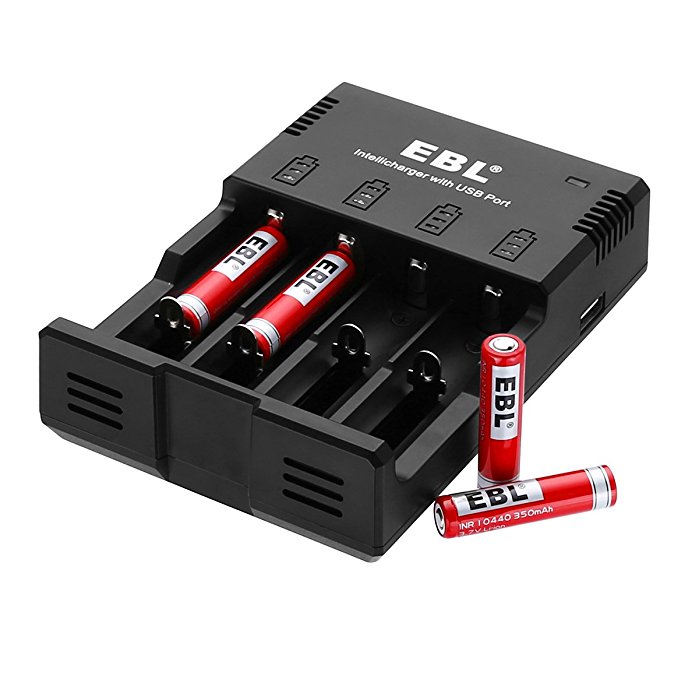 Specifications:
Battery Charger Specification:
Input: 100-240V AC 50/60Hz DC: 12V 8W
Output:
Ni-MH Ni-CD rechargeable batteries: AA, AAA, C (1.2Volt 500mA±50mA*2)
Lithium-ion rechargeable batteries: 18650, 18490, 26650, 22650, 14500, 10440, 17670, 17550, 16340 (RCR123) etc. (4.2Volt 500mA±50mA*2)
Note: This charger has powerful output current up to 500mA±50mA, so it takes only half of the time to charge batteries fully compared to normal battery chargers.
10440 Battery Specification:
Voltage: 3.7V
Capacity: 350mAh
Size: 10mm * 44mm
Battery Type: Li-ion
Package:
1 EBL 996 Battery Charger
4 EBL 10440 3.7V Li-ion Batteries
1 User Manual for Charger
1 AC Adapter